2016-2017 School Year
MPS Mission Statement: We will engage, educate and inspire our students to succeed in college, career and beyond!
MPS Vision Statement:MPS is a place where every student develops a love of learning, cultivates intellectual curiosity and dreams of a future full of amazing possibilities.
Extra, Extra! Read all about it.... School uniforms have CHANGED.
All students are required to have solid black gym/tennis shoes with black shoe laces.
All students must wear a black or brown belt.
Walter T. McKee Middle School School
Bus pick-up 6:30 a.m. daily- until changed by transportation
Breakfast 7:00 a.m. -7:20 a.m. daily
Homeroom 7:15 a.m. -7:25 a.m.
Late check -in at 7:25 and a parent will have to sign students in at or after this time
Classes begin each day at 7:30 a.m. daily
Dismissal 2:30 p.m. daily
****Campus Clearance 2:45 p.m. all student must be off campus by this time daily
Parent Surveys
Parents and guardians please take a moment and complete the following parent surveys. The information from these surveys will help us continue to make McKee a fantastic educational institution!!!!
Click the survey link below:
https://goo.gl/forms/TrpJtLS92Hxqsjkf2
Click the survey link below. Then select Walter T. McKee Middle School from the list of schools to begin the survey.
http://www.advanc-ed.org/survey/public/4862087

Click the survey link below:
https://www.surveymonkey.com/r/MMCP9VT
Thank you, Team McKee
---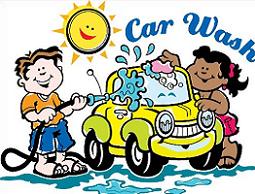 McKee Middle School Band Car Wash
Saturday, April 22, 2017
7:30am to 3:30pm
4017 McInnis Rd
Montgomery, Al 36116
Includes: free fish sandwaish w/drink
DONATIONS: $10.00
---
We are McKee!